Our corporate videos infuse essential live-action/ animation to deliver the brand's core messages.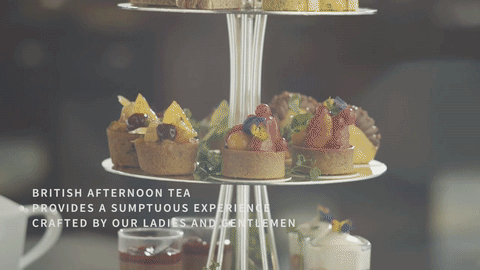 Ritz Carlton: Meeting of the Senses
​
The brand commercial showcases the 5 cultural experiences that aims to elevate the business conference; tailor-made by the Hong Kong Ritz Carlton.
The Langham: Afternoon Delights
​
A 4 part series of the Langham's afternoon tea set features 2 KOLs testimonials as well as the featured pastries and desserts.
AXA - Corporate Videos
​
A catalogue of interviews and animations are created for AXA's internal and external usage- specifically tailored to each department's core messages.
HK Airlines: In-Flight DFS Commercial
​
The In-Flight commercial aims to promote Duty Free sales through introducing delivery options to both Hong Kong and Mainland China.
Hong Kong University, Medicine
​
In celebration of the 130th anniversary, HKU showcases its technology and health systems with 4 major hospitals: Queen Mary Hospital, The University of Hong Kong-Shenzhen Hospital, Hong Kong Sanatorium & Hospital, and Gleneagles Hong Kong Hospital
Tadashi Shojin: New York Fashion Week
​
A journey through the tailor hand-made pieces for the Tadashi Shoji collection highlights the impeccable craftsmanship from his Shanghai studio to the behind the scenes of the New York Fashion Week Fall of 2015.。